Sample route
Trip to Sendai, Kyoto, Osaka, Shikoku area, Nara, Nagoya from Tokyo
The 6th sample route is to see around Sendai, Kyoto, Osaka, Shikoku area, Nara, Nagoya departing from Tokyo with 7-Day pass. You can get on the luxurious bus called "Southern Cross". Of course, NO additional fee is required to get on any high-rank buses!

Travel by nigth bus with JBL pass
Arrive in Sendai - Sightseeing in Sendai

Stay in or around Sendai area

Travel by bus with JBL pass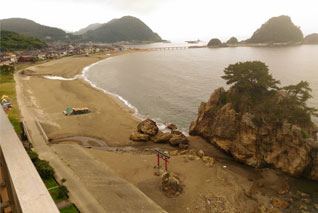 Travel by nigth bus with JBL pass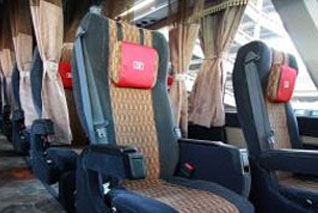 Southern Cross is the highway bus with 3 seats in a row. The independent type seat offers the comfortable bus trip. Each seat has a private cartain so that you can sleep in the private space without thinking of other passengers. The rest room is also inside the Sountern Cross!

Arrive in Kyoto - Sightseeing in Kyoto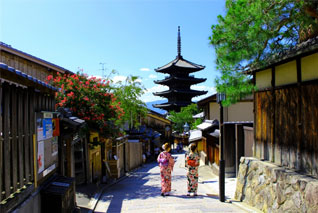 Kyoto is a must-see destination for most visitors to Japan. It is extremely popular and famous for its scenery with traditional architects. Although now a modern city of 1.5 million inhabitants, Kyoto remains a center of traditional Japanese art and crafts, culture and cuisine.

Stay in or around Kyoto area


Travel by bus with JBL pass
Arrive in Takamatsu - Sightseeing in Takamatsu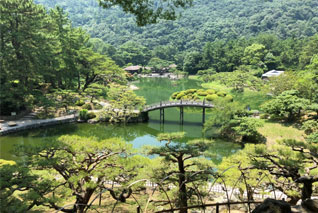 Stay in or around Takamatsu area
Travel by local transportation
Arrive in Kochi - Sightseeing in Kochi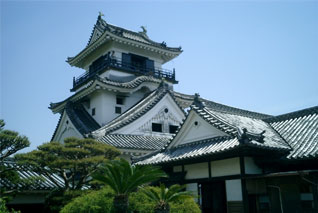 Kochi, the city located in Shikoku Region, has a rich natural environment, such as the sea, mountains and rivers, and can engage in activities that will reveal nature's wonders and enjoy various seasonal delicacies. Tasty and fresh seafood must make you full!

Travel by night bus with JBL pass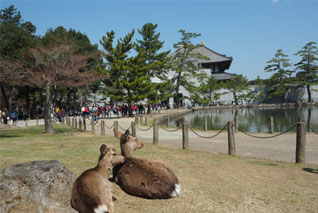 Nara is one of the city in Kansai Region. It is accessible from Osaka and Kyoto so that many of travelers visit Nara while staying in such a city. Todaiji temple is a must-see spot in Nara. 15m high Buddha is the most prestigious of Nara's seven great temples and draws a steady stream of visitors. Also, you will find lots of lovely deer there.

Travel by bus with JBL pass
You can also go back to your country from Centrair airport after enjoying a trip in Japan!
JBL pass is eligible for anyone with non-Japanese passport. You can purchase the pass even after arriving in Japan!
This pass is recommendable for not only international travelers but also non-Japanese living in Japan and international students.
*Do NOT have to be consecutive! Choose any dates within a month from purchase.