Japan Highway Bus

Preventive Measures against COVID-19
Highway bus companies in Japan have taken various preventive measures against the novel coronavirus (COVID-19).
This page introduces primary measures that the bus companies which belong to Japan Bus Lines association have taken.
Please refer to the following measures for your travel in Japan.
To travel with peace of mind, please read "Request to passengers" before departure. We appreciate your understanding and cooperation.
* The measure vary depending on the bus company. Please contact the bus company you are going to take for more details.
Request to passengers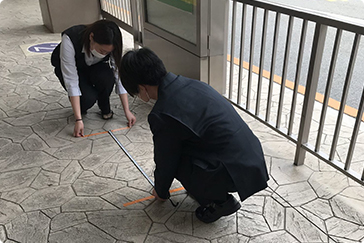 Social distancing / Physical distancing
Please keep your distance from other passengers when waiting in the line.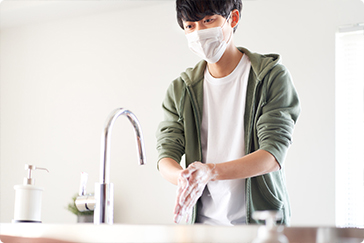 Wash your hands
Please wash your hands before boarding.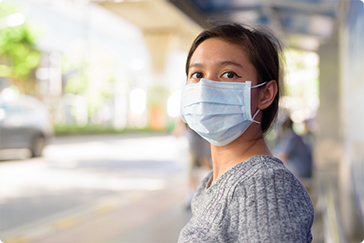 Wearing face masks inside the bus
Please wear a face mask and refrain from talking in the bus.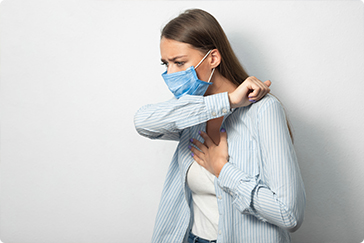 Cough etiquette
Cover your nose and mounh when coughing and sneezing.
Initiatives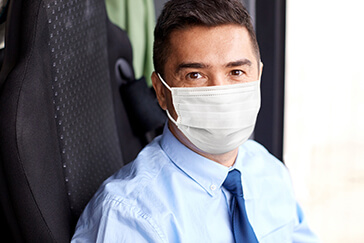 Wearing face masks
Drivers wear a face mask to prevent droplet infection.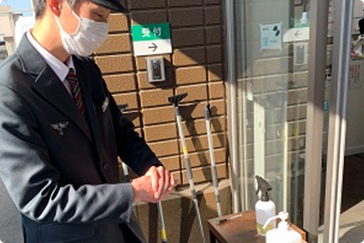 Disinfect hands of drivers
Drivers disinfect their hands with an Alcohol-based hand sanitizer before driving and when taking a break.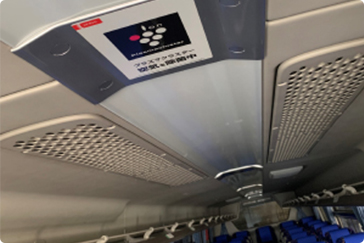 Air circulation inside buses
Use the air conditioner to constantly ventilate the inside of the bus.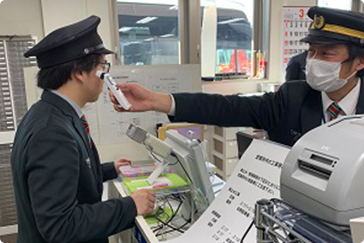 Temperature measurement
Drivers take body temperature measurement when making a roll call due to the management of physical health conditions.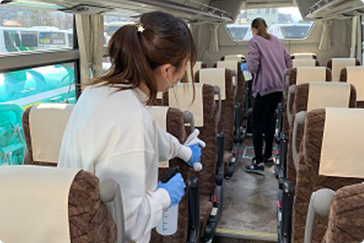 Cleaning and disinfecting
All the buses will be cleaned up and disinfected after every operation.
Some of bus companies may have not taken all the measures above. We appreciate your kind understanding.