sightseeing
'Magomejuku' which still remains the historical townscape of the Edo era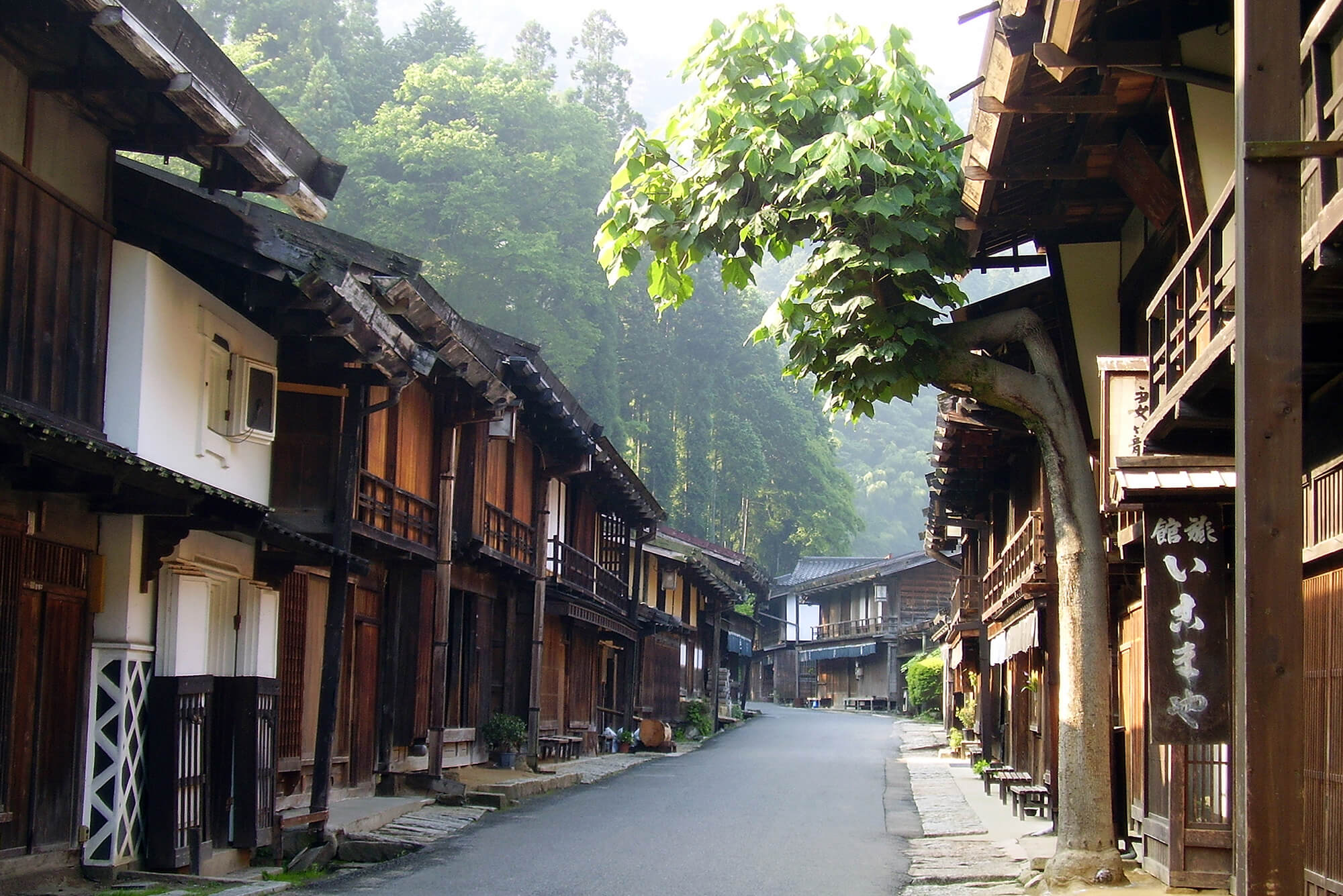 The watermill the symbolic spot of Magomejuku
The large watermill is one of the symbolic spot of Magomejuku.
This watermill, which appears on the left as soon as you head towards Tsumago district, is the large and beautiful water wheel. Currently, there is a 'micro hydropower system' using the existing water wheel inside the water mill. It is said that the power is used for lighting up the room, indoor lighting, nightlights, and power for displays.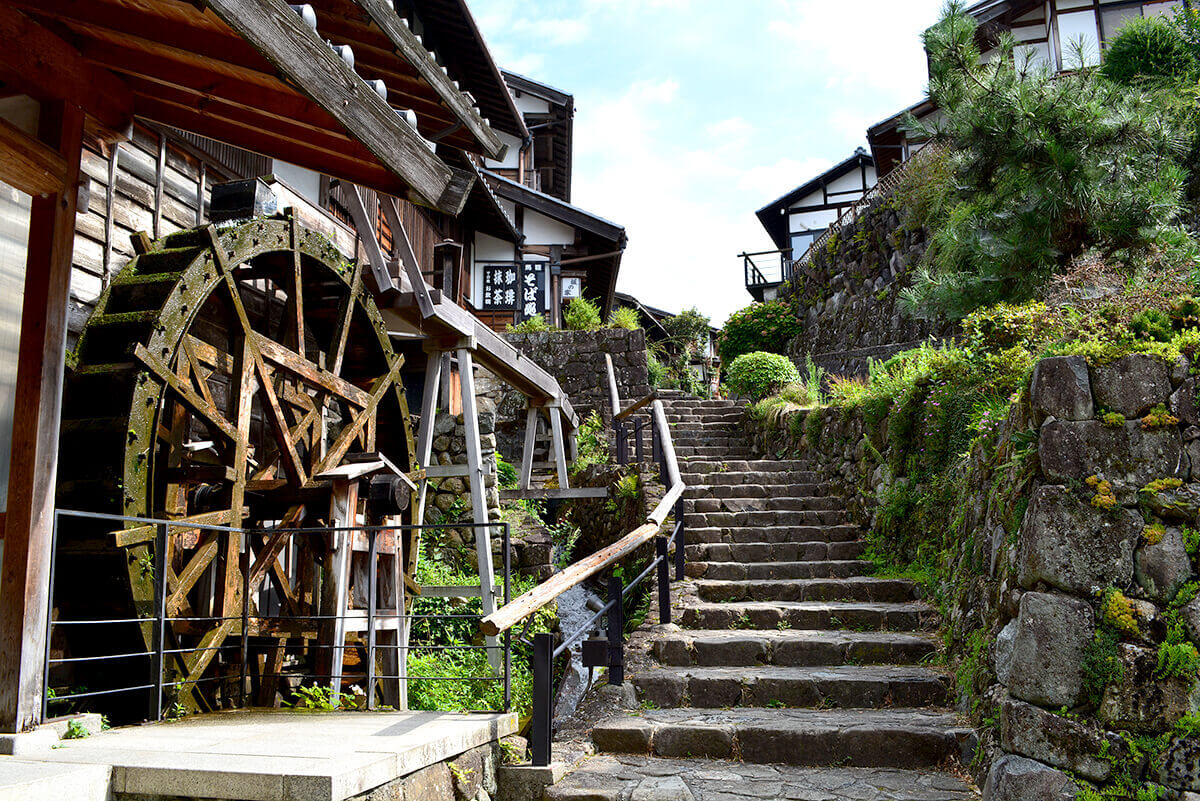 The old stone-paved street that passes through the town of Magomejuku is the street where many people came and went for Sankin-koutai , one of administrative systems in Edo era. It still remains the view of Edo era.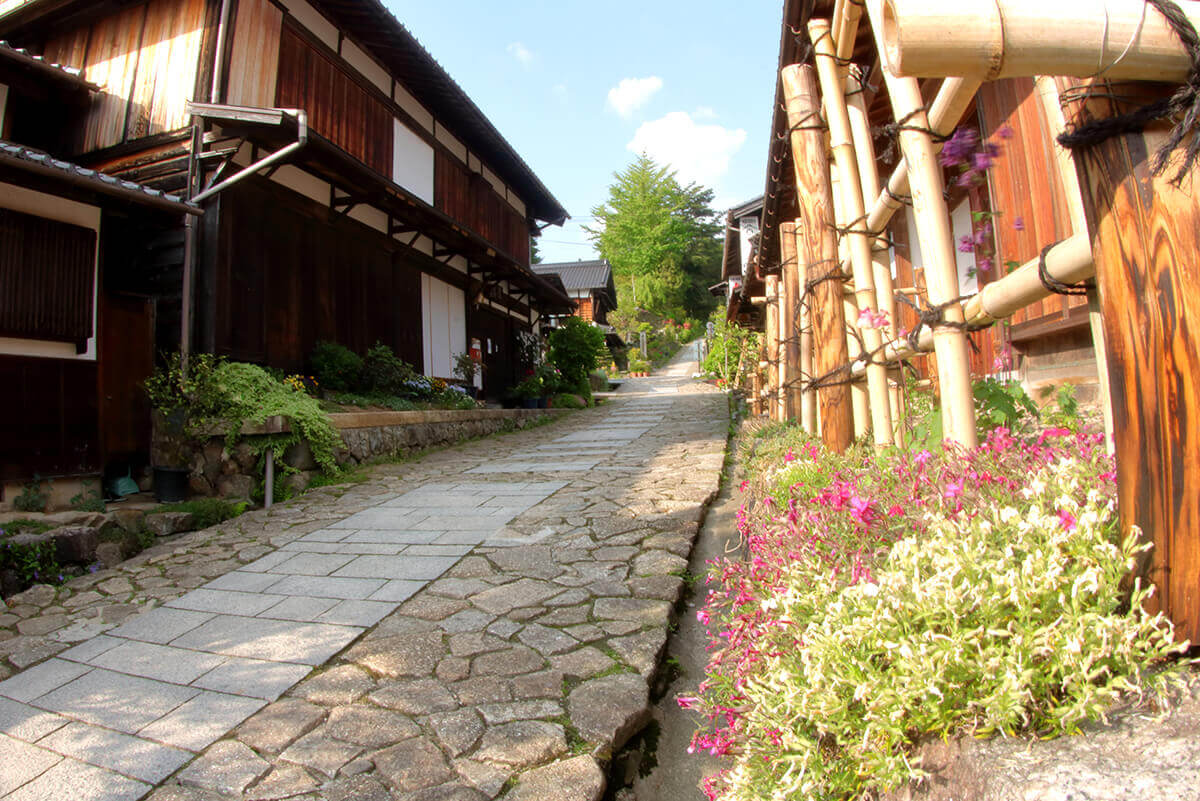 Nakasendo hiking
The 9km-long road connecting Magomejuku and Tsumagojuku. (about 2 hours walk) You can feel and experience the history, nature and forest bathing with the historical townscape and old stone-paved streets of the Edo era, beautiful views of Mount Ena, and rustic rural landscapes like a traveler in those days.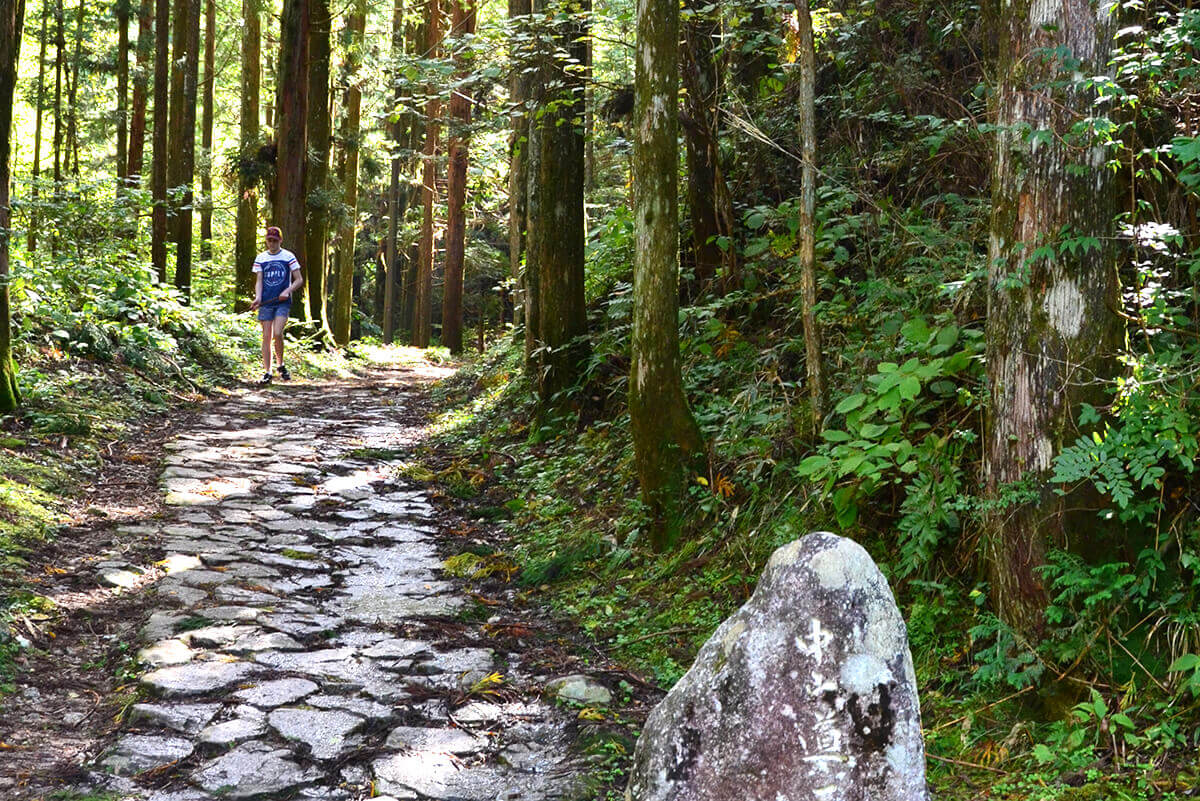 Ichikoku Tochitateba Chaya
The historic teahouse located halfway between Magomejuku and Tsumagojuku. When walking inside, you can have tea from local people and take a break. You can see how people lived in Edo Era inside the teahouse.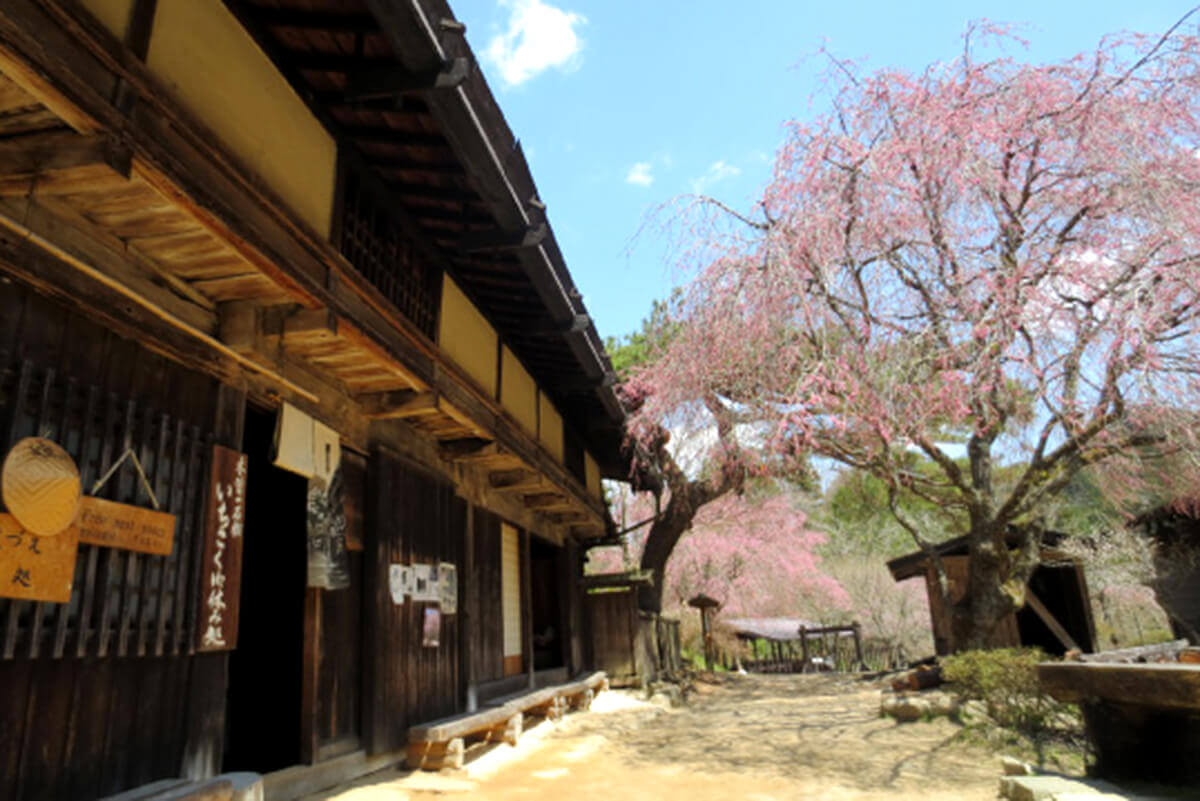 Odaki-Medaki Waterfalls
Here is the healing spot 'Odaki-Medaki Waterfalls' on the way to Tsumago from Magome. You can walk to just before the waterfalls and enjoy the impressive scenery. It is used in 'Musashi Miyamoto', the novel of Eiji Yoshikawa. Get splashed, take negative ions and refresh yourself!
You are almost at Tsumagojuku!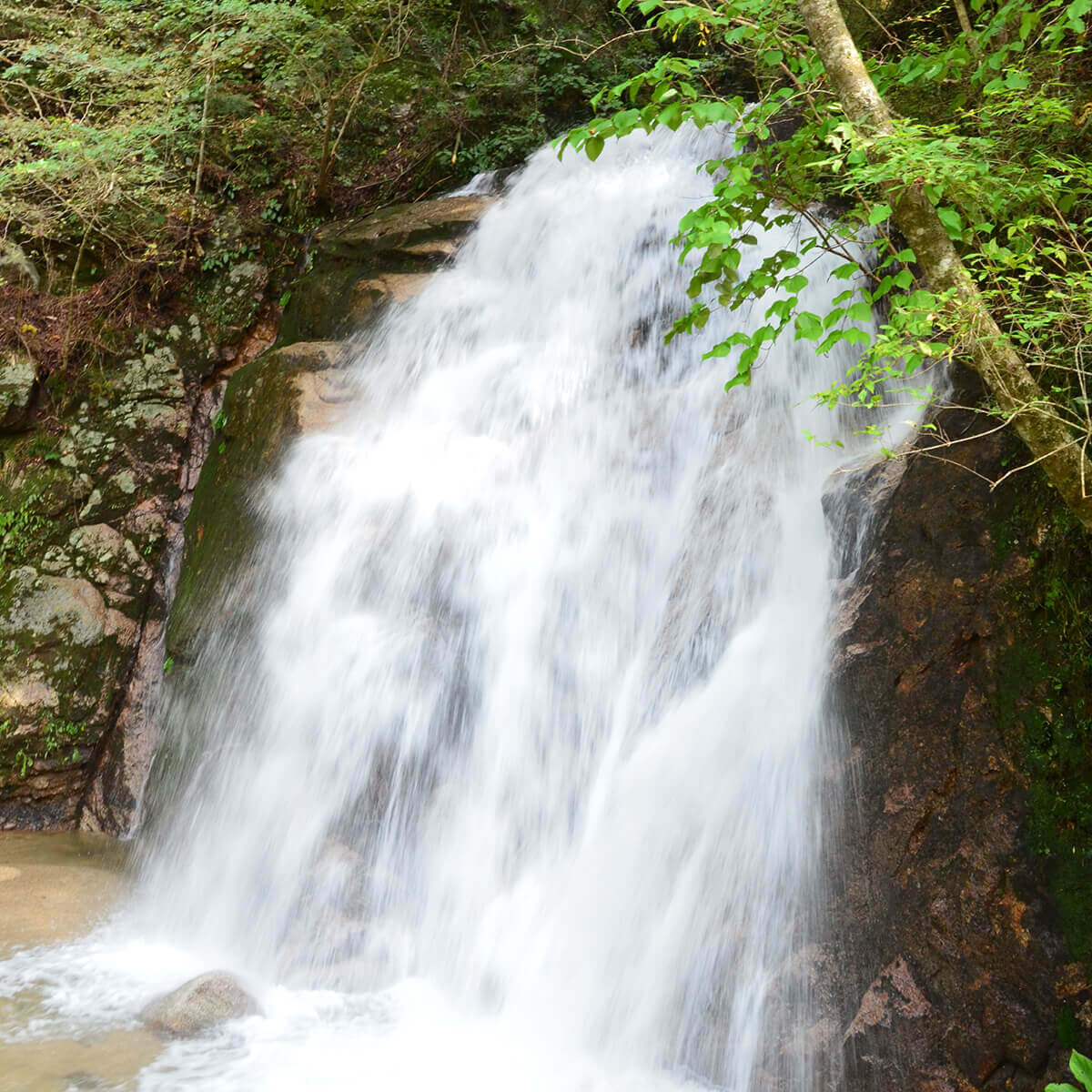 Tsumago
You may think that Tsumagojuku is too plain not like a tourist attraction at first glance.
However, the calm is one of the most appealing points of Tsumago. You can feel the 'authentic Japan' that you cannot experience in other advanced tourist spots. In addition, there are more flat roads comparing to Magome. Elderly people and those with kids can enjoy sightseeing without inconvenience.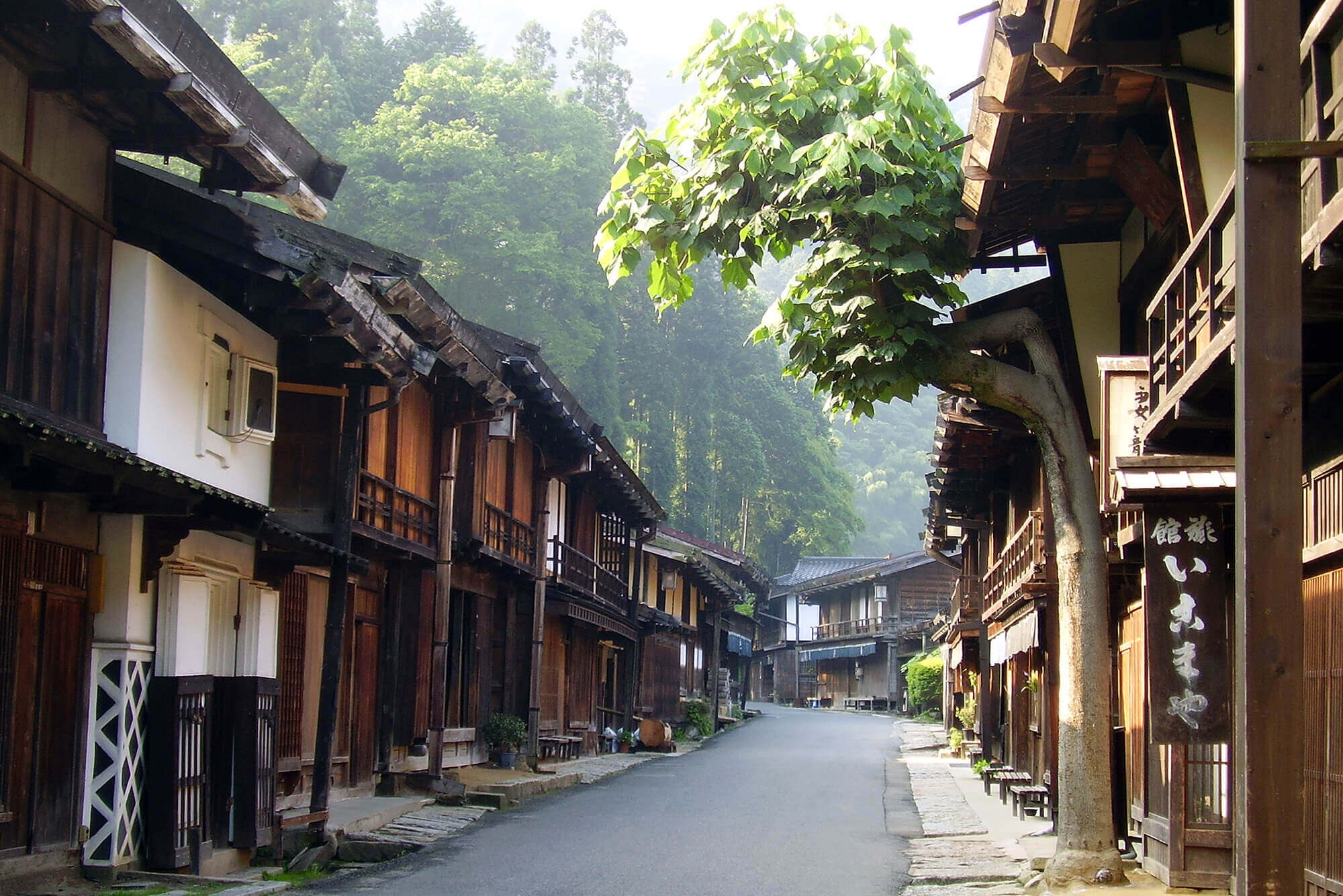 Book a bus via Magome